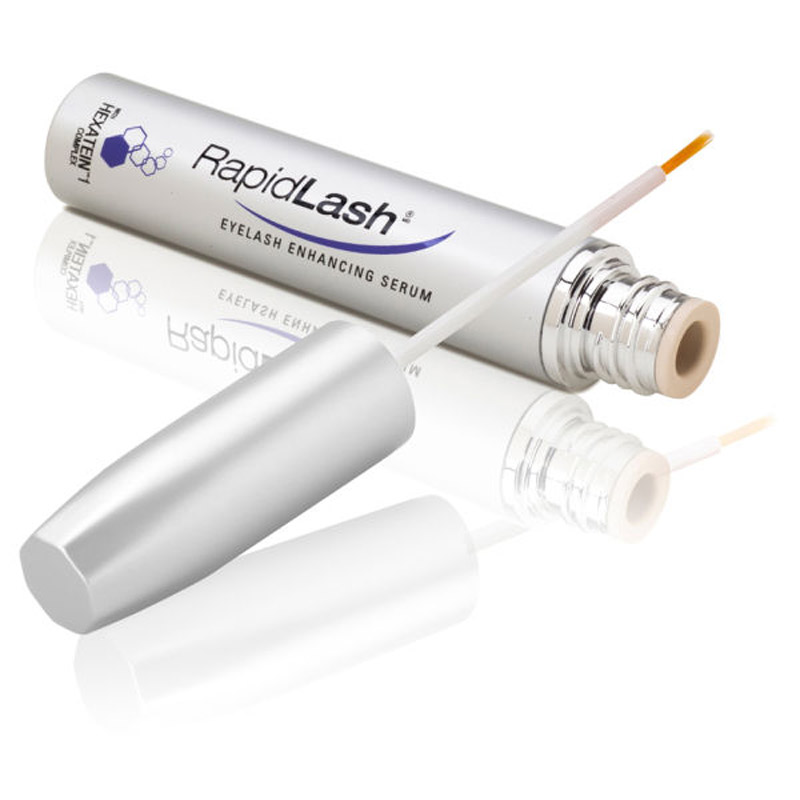 This lash growth serum is a real vitamin bomb. This bomb is also combined with other substances like peptides and proteins – all to take care of not only eyelashes but also eyebrows. Moreover, the product's aim is also to smooth and highlight eyelid skin. Prettier eyelashes, neat eyelids, and younger look. Is it possible?
How to use it?
It has to be applied in as many other lash growth serums are put on. To clarify, Rapidlash is to be distributed on cleansed eyelid skin, right next to eyelash root line. The product is absorbed fast.
How does it work?
Vitamins, proteins, and peptides penetrate deep into eyelash roots supplying them with appropriate level of moisture. This has its consequence in eyelash extension. What is more, eyelid skin appearance is enhanced as well by being highlighted and smoothed. Additionally, Rapidlash lash growth serum takes care of eyebrows by delivering moisture and leaving them in a good condition.
What effect does it produce?
After six weeks of application, eyelashes are supposed to become longer, thicker and more dense. Skin around eyes is supposed to become nourished and smooth.
Undoubtedly, the lash growth serum extends eyelashes slightly as well as it makes them curved and darker. Unfortunately, the effect is not rapid. Therefore, a consumer has to be patient if s/he wants to obtain the looked-for effects. During night, eyelashes transform and look as if they were new in the morning.
Sadly, throughout a day, and after evening make-up removal, eyelashes return to their regural state, even after several weeklong applications of Rapidlash lash growth serum.
What is inside?
The lash growth serum contains ingredients of gentle action (mainly peptides and an array of vitamins) which deliver the effect of delicate eyelash extension. What is more, eyelashes have become a little bit more curled than before. The product works as a kind of a vitamin cocktail for eyebrows, eyelashes and eyelids by making them gradually more and more nourished.
How does it look like?
Revitalash looks like a mascara. It is closed in an elegant, silver tube that goes with a thin brush, which is used for applying the lash growth serum. Its package is aesthetic and catches eyes.
Does it have any drawbacks?
Effects obtained due to Rapidlash lash serum are short-lived and not that spectacular like it is typical for other lash growth serums. For that reason, Rapidlash's price should be definitely lower. For getting pretty eyelashes, we have to wait long and stay patient.