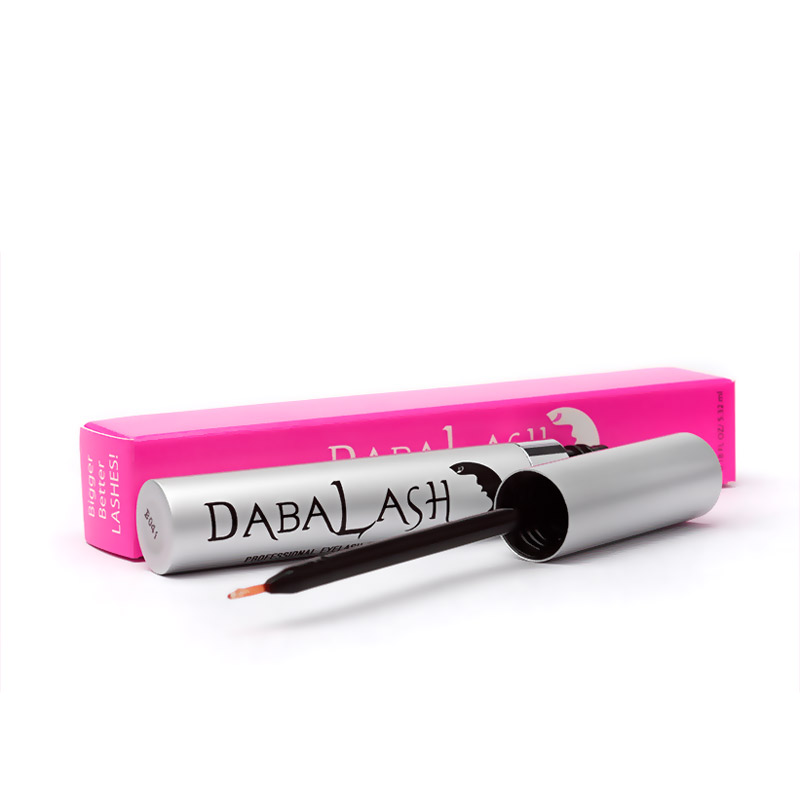 Dabalash seems to be rather unpopular lash growth serum. It is not only hard to buy this beauty product on the Internet but also the price is simply terrifying. It is a fragrance-free and colourless gel, which can be used even by (here comes the surprise) men for nourishing their… moustache. Unfortunately, some people are duped into buying this expensive lash growth serum, believing that the more costly a product is, the better results it generates. Indeed, it is obvious that price mirrors a product's action, however, it works only with well-known brands. When it comes to Dabalash lash growth serum, the price is simply a mistake.
The producer claims that outcomes are always positive, regardless of sex. Even contact lenses wearers will be satisfied with the results of Dabalash lash growth serum.
It is crucial, to do not break the treatment until 6 weeks pass. Otherwise, eyelashes will get back to their pre-treatment form. In fact, even when we manage to undergo the complete treatment, eyelashes return to their previous form.
How to use it?
Dabalash lash growth serum has to be applied with a thin brush, right behind eyelash root line. It is advised against applying the product directly on eyelashes. Since the beauty product is supposed to extend, regenerate, and condition our eyebrows, it can be put on the arch as well. Certainly, it is hard to imagine men treating their moustache with this small brush. This image must be amusing and grotesque.
How does it work?
The lash growth serum works alike to any other products designed for conditioning eyelashes. Dabalash penetrates eyelid skin to reach follicles and stimulate them to work that is more efficient. At the same time, Dabalash lash growth serum is supposed to improve eyelash condition, so in other words, to nourish them, make them thicker and delicately curled.
What effect does it produce?
The producer guarantees spectacular outcomes in a form of long, dense, and curved eyelashes. What really happens instead, is that eyelashes become moistened, slightly thickened, and curved. Is this the kind of effect which is worth its price? Apparently, even the most typical mascara is able to curl eyelashes.
What is inside?
Sad is the fact that despite its impressive and pink website, the producer does not provide the consumers with any piece of information reviling composition of Dabalash lash growth serum. So, what is this mysterious ingredient that works on delicate eyelid skin, eyebrows as well as on rough man moustache? And what in particular is done to the moustache? Does the product make it more curly? Hmmm… Is the product tested on animals? We do not know that either.
How does it look like?
It looks very… pink. Probably, it is not a good idea, since the producer claims, that the lash growth serum can be used by men as well. The inscription 'unisex' on pink box? It can be pretty confusing and many people might consider this as a bad joke.
The tube itself is white. And this is the great advantage of the product, beause the colour is not as intensively pink as the box.